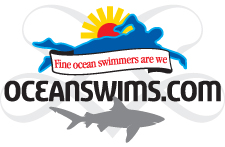 A big Easter coming up. We hope.


Big weekend for planned swims around the joint. You could indulge yourselves in an orgy of swimming were you in New Zealand, Wessna-Stra'a, or NSW, or Queensland.
Good Fridee, April 18 - Mangawhai (NZ)
Easter Sat'dee, April 19 - Nowra Culburra, Terrigal (NSW), Gold Coast (Qld), Albany (WA) Auckland (NZ)
Easter Sundee, April 20 - Pacific Palms (Forster, NSW), Denmark (WA)
We're taking online entries to Culburra, Terrigal, and Pacific Palms.

We would like to be able to report bright prospects for swims over Easter. But the Bureau of Meteorology, and the news meeja, urge caution on us. This has been a season unprecedented, in our memories, for cancellations and postponements. It's tempting to look on the gloomy side, not the bright one. Is the sea half up, or half down?

Let's just say, there are several opportunities for distance this weekend as those jockeying in the fine ocean swimmers tallies seek kms to boost their total distances swum throughout the season. There's 10km in Auckland and on the Gold Coast, both on Sat'dee. Energetic Kiwis actually could get 16.2km in with Mangawhai on Good Fridee (6.2km and 2km - we're not sure whether you can do both) and Auckland on Easter Sat'dee. In the West, you could rack up 5.6km in Albany and Denmark. The race at the top is frenet... Click here

In the West, there's the Easter double at Albany and Denmark. Don't let us put anyone off, but Albany sits at the top of King George Sound. We're amongst those who regard the WA gummint's shark baiting and cull as a typical knee-jerk reaction by politicians who want to be seen by shock jocks to be doing something, after attacks by Noahs in the West. But King George Sound is where researchers tagged the 5m Great White the other day. Now, that lady shark has been around for ages and no-one has been attacked in King George Sound, of whom we're aware. But some in the meeja will be watching keenly. It's still the case that there's never been a significant issue with sharks and formal (by which, we mean organised events) ocean swimming that we know of. No reason to think that will change this weekend. (We're looking for wood to touch as we scribble...)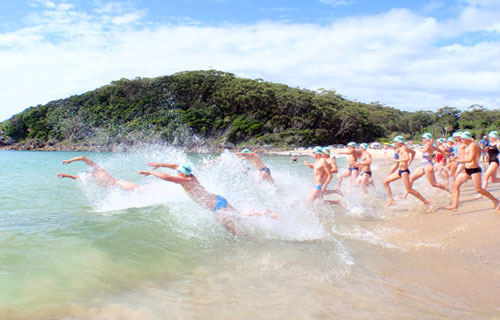 In NSW, we have a bit of driving ahead of us. Other things equal, we're planning to do one of the calendar's prettiest swims, at Culburra, on Sat'dee, then another of the calendar's prettiest, at Pacific Palms, on Sundee. Culburra is over two hours sarth of Sydney. Pacific Palms is three and a half hours north. We're comforted by the knowledge and Easter Sat and Easter Sun are two of the best days of the year to be on the road. Why? Because everyone who's going away for Easter is already away, and they're not coming back yet. Culburra is an easy drive sarth, mostly along dual carriageway, and Pacific Palms, ditto to the north. Both are comfy day trips. Even better, start time at Pacific Palms is noon, so there's plenty of time to get there from the city.

Both Pacific Palms and Terrigal, also on Sat'dee, are on those gems of the NSW coast - north-facing beaches. Come to think of it, Culburra has a north-facing beach, too, around the headland. So even if the seas do come up, that may well offer the alternative course that may not be possible on the main surf beach. They've done it before there at Culburra. The north-facing beach means they are well-protected from the worst of conditions from the south, and you can gaze north whilst you're on the beach, towards Byron, now only two weeks away...
Terrigal organisers tell us...
Terrigal Surf Club is holding its 14th Annual Ocean Swim Classic on Easter Saturday 19th April. Everyone is welcome to join in this fun event. There will be a 1km swim starting at 9am and 2km swim starting at 10am. This is a great first ocean swim for anyone who has been considering trying an ocean swim, Terrigal is a well-protected beach that usually has only a very small surf. In addition, swimmers can use swimming aids such kick boards, snorkels, wet suits etc though if using aids will not be eligible for prizes. There will also be surfcraft stationed around the course to assist anyone who needs help.
Entry fees are:
1km - $25
1km (Under 19yrs & Over 65yrs) - $20
2km - $30
2km (Under 19yrs & Over 65yrs) - $20
You can even enter on the day, however, there is an additional $10 fee for any entries received after 12 noon on Thursday 17th April.
Note that all entries received online, until online entries close at Noon on Good Friday, are at the lower, early rate.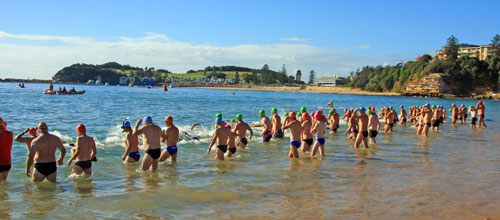 Keep your eye on the sea
All that said, we recommend before that punters keep an eye on developing sea conditions, and last weekend emphasises why. We use Willy Weather on our electronic telephone, because it includes tides and swell as well as weather. Sat'dee is looking interesting. We also watch the Bureau of Meteorology's wave forecast map. Which also is interesting at the moment... Click here
Online entries to the Tilbury Classic at Culburra, on the coast near Nowra, close at noon on Good Friday, April 18... Click here
Online entries to Terrigal, also on Easter Sat'dee, also close at noon on Good Friday... Click here
Online entries to Pacific Palms, at noon on Easter Sunday, close at noon on Easter Saturday... Click here
Come with us to Vanuatu, Espiritu Santo Swim Week, Mana Fiji, Samoa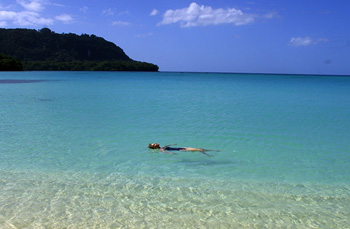 Bookings are coming in for the Vanuatu swims in June, and for the Mana Fiji SwimFest and our Yasawas oceanswimsafari in September.
Luxuriate at Port Olry, Santo.
In Vanuatu, there are two legs of swims -- the Vanuatu Open Water Swims in Port Vila on Sat'dee, June 14, and Espiritu Santo Swim Week, five days of relaxed, tropical swimming on Vanuatu's Adventure Island, Espiritu Santo, oop north, from Monday, June 16 through Friday, June 20. We have accommodation and swim entry packages available to both legs available now on oceanswims.com
In Port Vila, we've obtained a very good deal for accommodation at our partner resort, Warwick Le Lagon Resort & Spa, for the Vanuatu Open Water Swims, and in Santo, we have Stay 6/Pay 5 deals at a number of resorts for Espiritu Santo Swim week. These deals are av
ailable only through oceanswims.com/oceanswimsafaris.com. If you book your accommodation through us, your swim entry package will be included at a discount to online rates.
Vanuatu... click here
We also have Mana Fiji open for booking with a deal offering Stay 5/Pay 4, or Stay 10/Pay 8. This also means, Stay 6, Pay 5, etc. This deal also is available only through oceanswims.com/oceanswimsafaris.com. And if you book through us, this swim entry package also is included at a discount to the online rates. Mana Fiji is a new format this year: the 10km Nusa Mana swim is on Thursday, and distances of 5km (a new event), 3km, and 1km on Saturday. So you have a day to recover and enjoy being on a tropical island in Fiji between swim days.
Mana Fiji... click here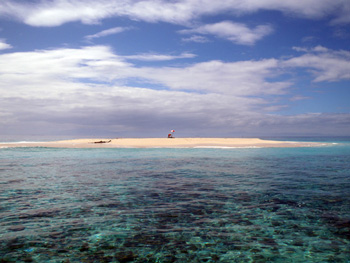 After the Mana Fiji SwimFest, come with us on our oceanswimsafari to the Yasawas, past the horizon up north, for five days of magical swimming in some of the world's best water and reefs. Swimming in the Yasawa is a very special experience. It's where the movie, The Blue Lagoon was filmed.
Yasawas oceanswimsafari... click here
Nusa Mana Sandbar, off Mana Island, turning point in Mana's 10km swim.
Swim Samoa
Starting July 29... Three swims over three days, with a couple more tacked on at either end. This is a terrific opportunity to live cheek-by-jowel with like-minded ocean swimming enthusiasts as you bus out to different swim venues each day from swim HQ in Apia. Samoa is a beautiful place, largely untouched by tourism. If you have time, add a few days on the neighbouring island of Savai'i, where you find a new definition of remoteness.
We'll have land packages for Samoa online in the next couple of days.
Samoa... click here
---
At least your entries aren't dead

The heaviest of last weekend's swell didn't reach Forster by swim morn, so the Club to Club Swim still ran, as planned, from One Mile Beach around Bennetts Head into Forster Main Beach. The water was glorious, it's said. Some noice pics and a few words on our report page from Warren Smith and his snapping cobber, Jude.
Mollymook was cancelled the day before, with entries rolling over to next season's swim.
Coogee was cancelled on swim morn, its entries also rolling over now to Coogee's swim in November. There's been a little bit of grumbling over this but, hey, it's better than a straight cancellation of both swim and entries.
We have a report on Coogee anyway, despite the fact that we didn't actually get there. We learnt of the cancellation en route, so we turned around, went home and sent out SMSes to as many swimmers as we could to let them know. Glistening Dave was there and captured some images with his photograrphs.
See our report… Click here
---
Driven
Driven is a movie about three swimmers who train then attempt to swim the Catalina Channel off the coast of Los Angeles. It's a triffic movie and it's winning praise all around the place as it does the festival circuit. We were lucky enough to see it at Govinda's, our favourite cinema, in Kings X, at a special showing organised by one of Sydney's most active contributors to ocean swimming culcha, @LizzieCanToo.
Now, Lizzie tells us, Driven is available online through DVD and download... Click here
---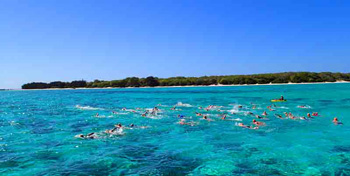 Great Barrier Reef Swim, Heron Island
Bookings are open for the 2014 Great Barrier Reef Swim on Heron Island from October 23-27. Don't miss this one. More of the world's best reef. And sea life. Two main events: 1km around the wreck, and c. 3km around Heron Island itself. This will be a cathartic experience, for you, as anyone who's swum the Heron Island reef will attest.
Coach Graeme Brewer will be there to provide you with open water coaching: there'll be a dry land session and a water session.
Swim back to Heron Island.
Heron Island... click here
---
Amnesty for old caps now Sarth Curly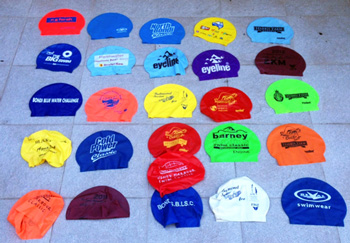 Our Cap Amnesty, planned for Coogee last Sundee, now will take place at South Curl Curl on Sundee week, April 27.
Since the start of the 2013/2014 Ocean swimming season, around 20,000 swimming caps have been handed out to competitors at the various ocean swims in NSW. If you are a regular ocean swimmer, it doesn't take too long before you have more caps than you know what to do with. Some may be used again in the pool, and some given to friends and family, but the vast majority of these caps will end up in land-fill having spent most of the season at the bottom of your swimming bag.
This year, at South Curl Curl, we are running a swimming cap "amnesty". Bring down your old caps that you no longer use and we will save your caps from an ignominious, even environmentally destructive end in land-fill or as rubbish scattered on the beach, ready to be swallowed by sea birds and dolphins.
Find out more... Click here
---
Chateau d'If and Marseille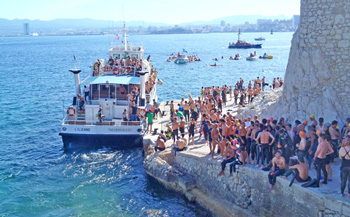 June 20-23... We're doing a long weekend in Marseille this year, the same weekend as Marseille's Solstice Festival, when the city gets a'jumpin'. Package includes accommodation at Hotel Carre Vieux Port and entry to the Escape from Monte Cristo swims, 1km and 2km on Saturday, and 5km, from Chateau d'If (above) into Marseille beaches, on Sunday. Great opportunity for a long weekend in France's second city.
The ferry offloads punters, Chateau d'If, ready for swim start.
Marseille... click here
Dali, food, and swim France to Spain on the Costa Brava
July 2-9... One of our favourite oceanswimsafaris, a week on Spain's Costa Brava swimming, eating, and soaking up the local history and culcha, of which there is oodles. We'll do five very special swims, including the course of the Transfronterera Swim, from France to Spain (or Spain-France-Spain, if you're up for it), the Sunset Swim, Cala Montgo, Tamariu and Our Secret Spot (above). We'll visit Dali's home in Port Lligat, and his museum in Figueres, and we'll have some of the finest food this world-leading culinary destination can offer. A week-long oceanswimsafari.
Costa Brava... click here
---
Leave your mobile with your online entry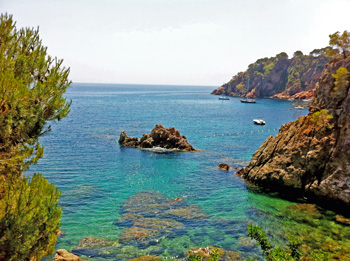 When Coogee was cancelled last Sundee, we SMSed as many punters as we could to let them know. We'd done a similar thing for Mollymook entrants the day before. This was the first time we'd attempted a new service we can offer of SMSing updates. Eventually, we'll also offer a service of SMSing results. (We attempted it once before, prior to a swim earlier in the season, but our finger slipped and it went out too early, when we weren't sure whether the swim in question was running or no. It did in the end, so we got away with it.)
Our Secret Spot, Costa Brava.
In attempting to do this on Sunday, however, we ran into a few problems. In order to SMS to your contact phone number, we need a valid Stra'an mobile number. When we attempted it on Sunday, the initial SMS went to about 350 entrants into the Coogee swims. All went bar 42, because the numbers keyed in with those entries weren't valid mobile numbers in Stra'a. We then went through all 42 individually, finding that most had keyed in the international dialing code for Stra'a with their mobile: those numbers included the prefix, 61. We're not sure why some punters would put an international dial code ahead of their number. Maybe they were expecting someone from overseas to call. Barack Obama, maybe.
Anyway, we changed the numbers that we could, by replacing 61 with 0, then sent another 32. That left 10 numbers that we couldn't send to, one because it was an overseas number, the rest because the entrants had keyed in landline numbers.
So here's the go: if you want to receive an SMS update, then key in a valid Stra'an mobile number with your entry. No international codes and no landlines. We're not going to get anyone from overseas to call anyway. Not Barack Obama, or anyone.
Not all events will choose to contact you this way, of course. There is a cost involved and some won't wish to pay it.
---
Pittwater series winner
Organisers of the Pittwater Series swims - Palm-Whale, Avalon, Newport, Bilgola and Mona Vale - conducted a random draw for the winner of their series, and the winner is: Graham Fairbairn. Well done, that swimmer! Graham is off to Byron Bay at the beginning of May. Don't forget, the best swims are Friday, Sat'dee and Mondee mornings: meet at the surf club at 8am for the walk around to the Pass, swim back, then cuppa. It oozes culcha.
---
Swims open to online entry on oceanswims.com...
Nowra Culburra (Easter Sat, Apr 19)... click here
Terrigal (Easter Sat, Apr 19)... click here
Pacific Palms (Easter Sun, Apr 20)... click here
Inverell (Sat, Apr 26)... click here
South Curl Curl-Freshwater (Sun, Apr 27)... click here
Warriewood (Sun, May 4)... click here
South Head (Sun, May 18)... click here
Vanuatu - Santo (Mon-Fri, Jun 16-20)... click here
Mona Vale (Sun, June 22)... click here
Mana Fiji (Wed-Sat, Sep 10-13)... click here
Heron Island (Thu-Mon, Oct 23-27)... click here
Burleigh Heads (Sun, Oct 26)... click here
---
All that and more at oceanswims.com...
See you on the beach,
os.c